Lumoon 75

The self-inflating lighting balloon
You need floodlight-like illuminants, but need to remain mobile and flexible with them? Our self-inflating Lumoon 75 lighting balloon has a luminosity of 75,000 lumens and can even be mounted on construction machinery. Especially for temporary workplaces, this special lighting technology offers the ideal solution.
The Lumoon 75 lamp balloon contains six powerful LED units and illuminates up to 2,400 square metres. Its envelope has a diameter of 95 cm and is made of tear-resistant, water-repellent nylon fabric. The product is available in three colour combinations:
white / white
white / yellow
white / orange
Special requests can also be accommodated upon request.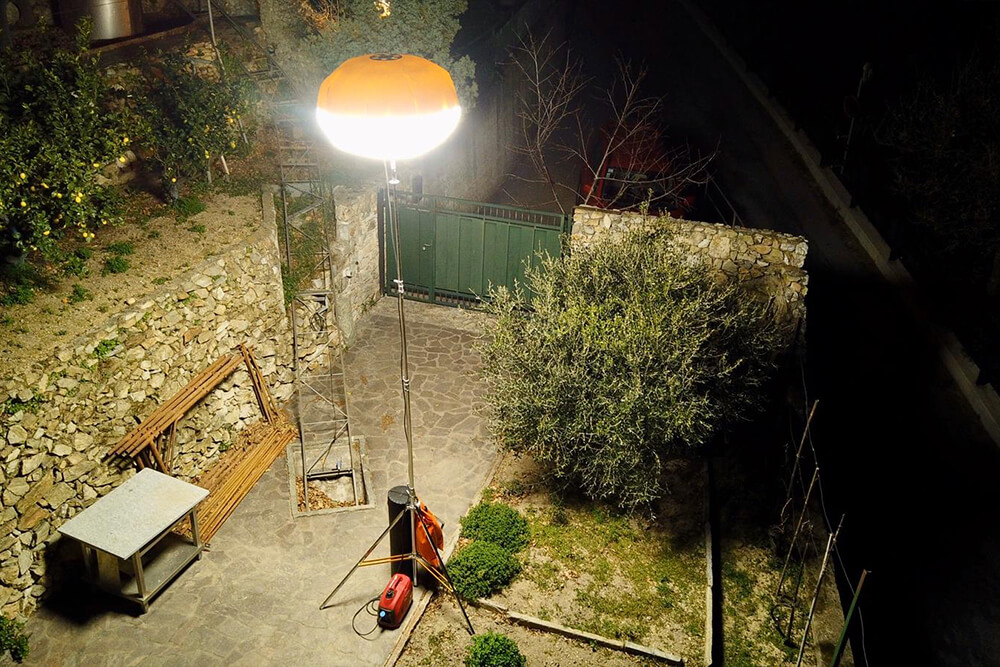 The optimal lighting technology for evenings and nights
Your company is active in road construction and in operation around the clock? You work in emergency services and the available lighting is a matter of life and death? If you have to turn night into day at changing locations, you are best served with the Lumoon 75 balloon lighting system.
With our self-inflating lighting balloon, we provide you with the optimal illuminant for the evening and night hours and for every area of use. All our Lumoons are made in Germany and undergo several quality tests during production. The result is top-class lighting technology that you can rely on.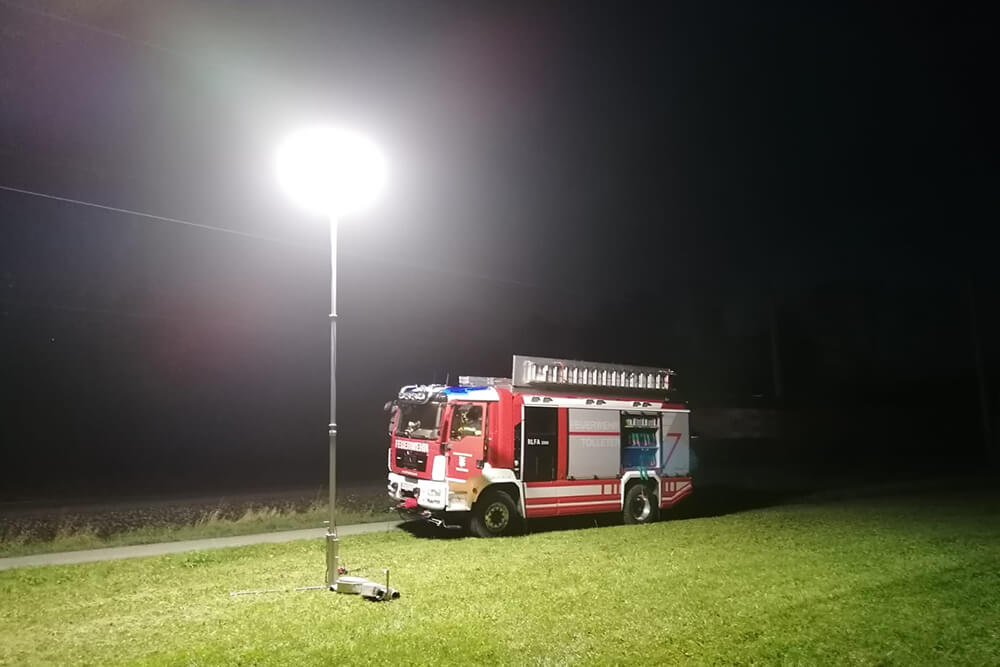 Proper work with adequate illuminants indoors and outdoors
Proper and professional work is only possible with adequate lighting. If this is missing, it can lead to serious mistakes or even accidents. With Lumoon 75, however, you are on the safe side. Whether indoors or outdoors: the innovative balloon lighting system puts your workplace in the right light.
You are interested in Lumoon 75 and have further questions? You would like to rent or buy another balloon lighting system? Call us in Isernhagen or write to us - we ship our products throughout Germany and also work with foreign sales partners!
Lumoon 75 in Action Application examples of our Lumoon 75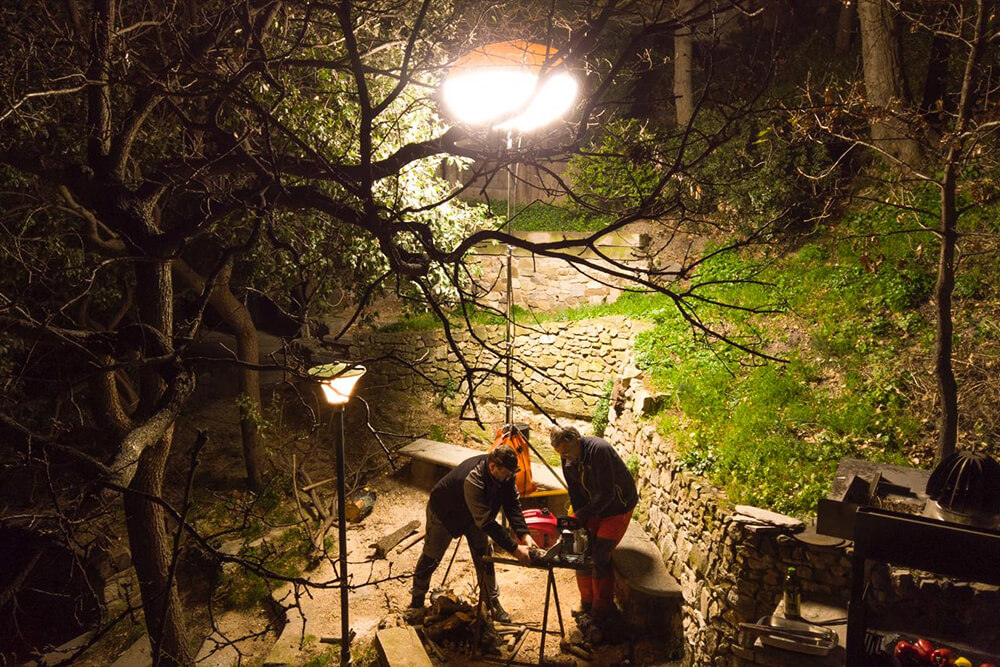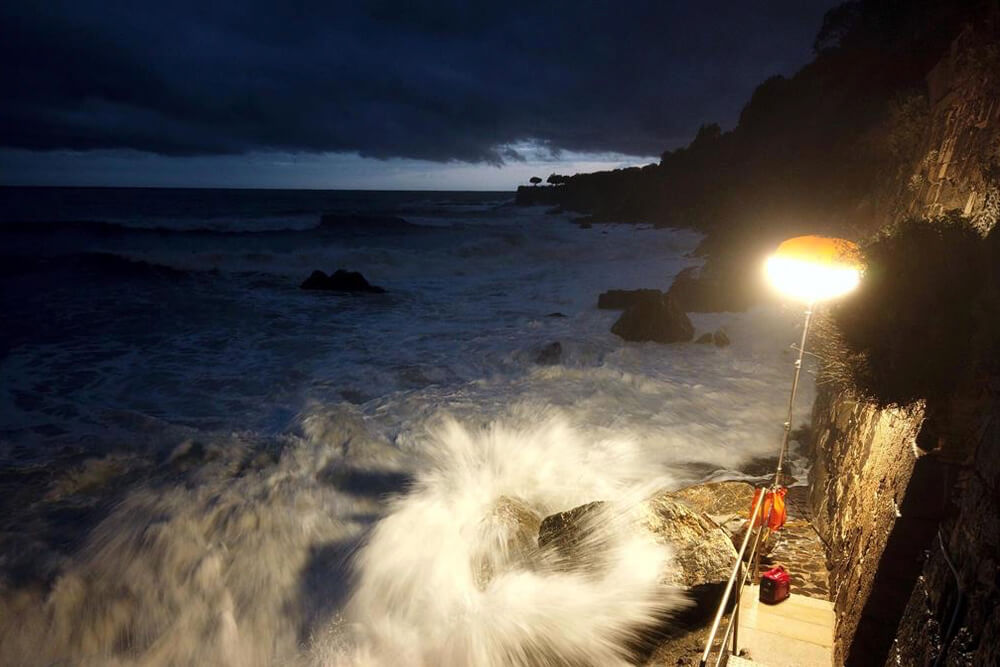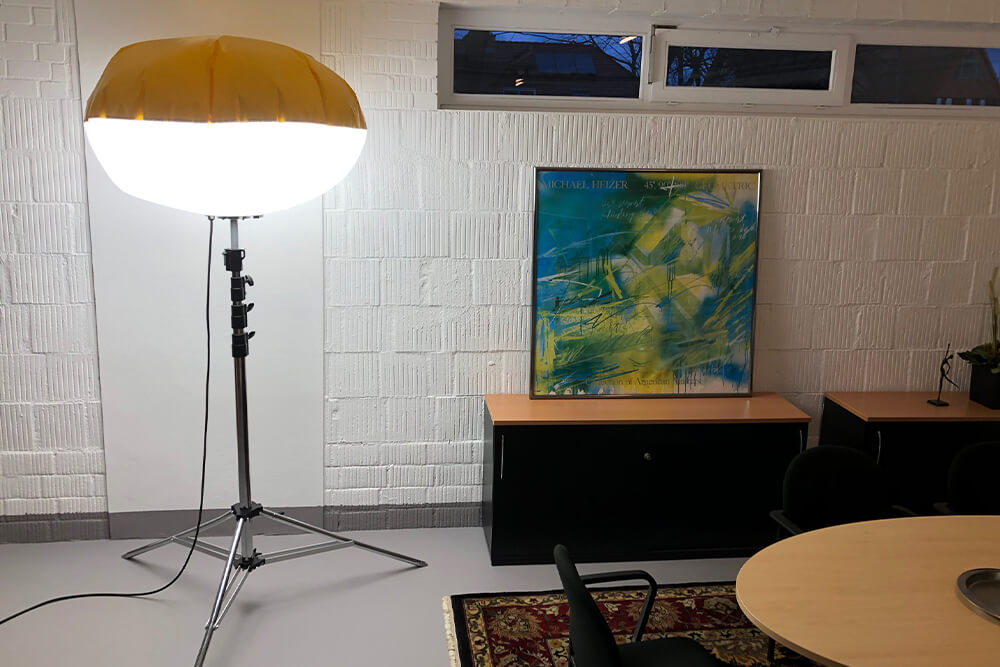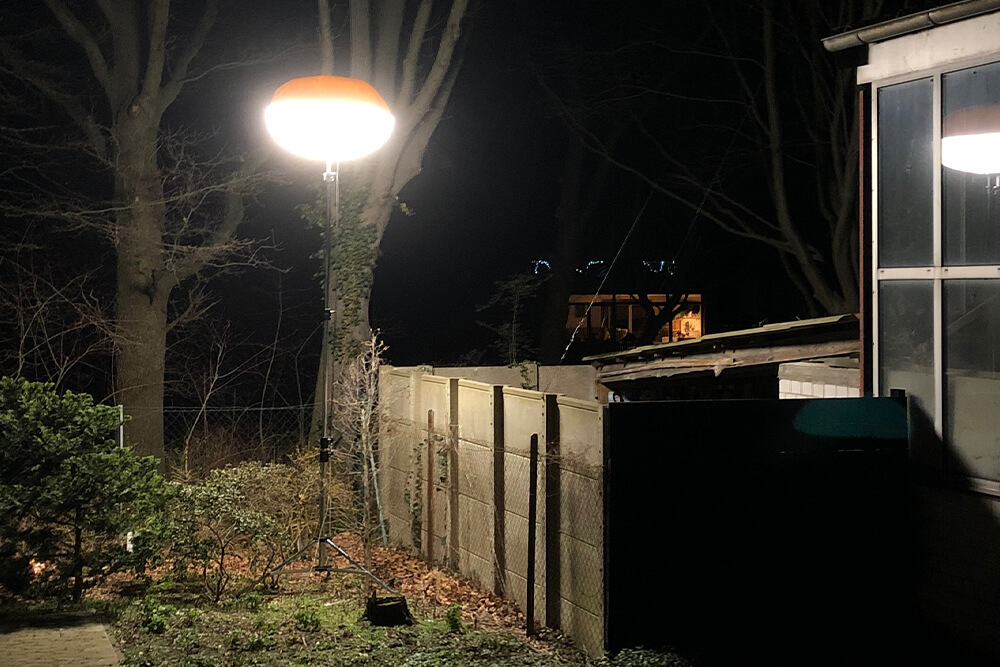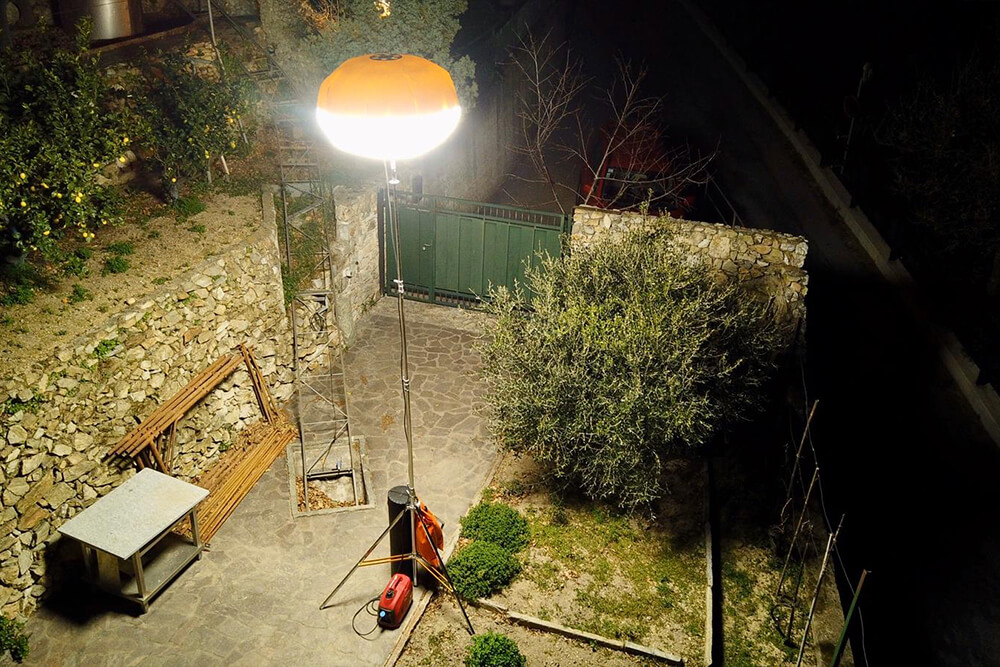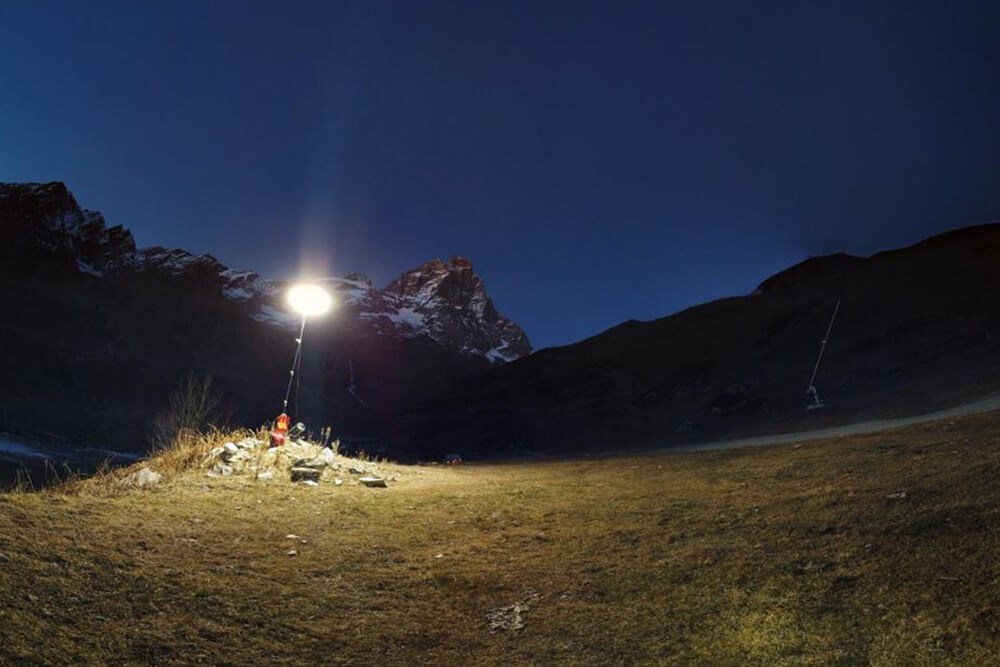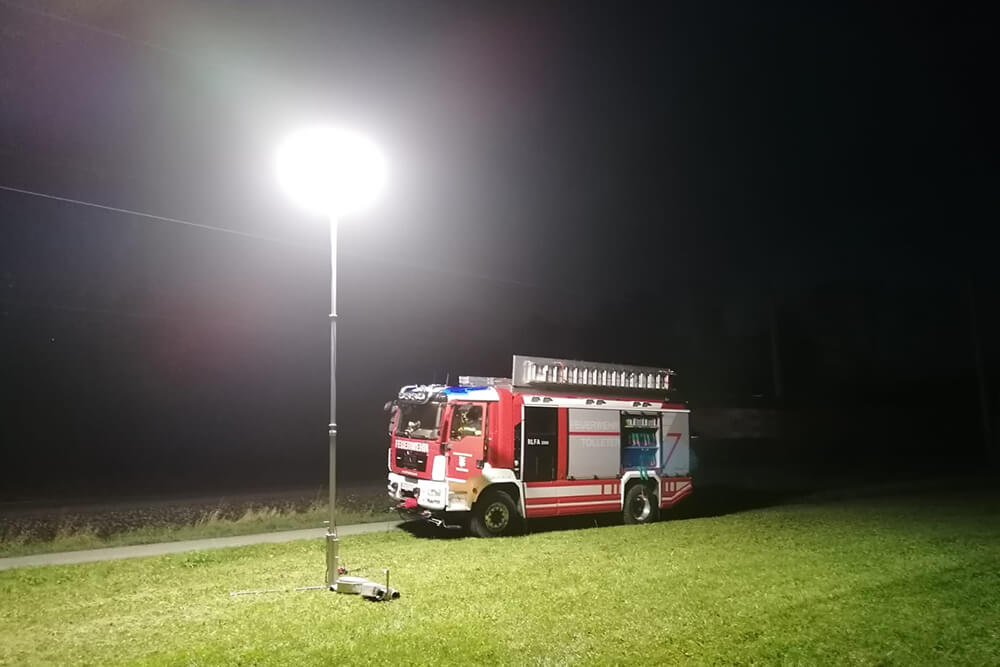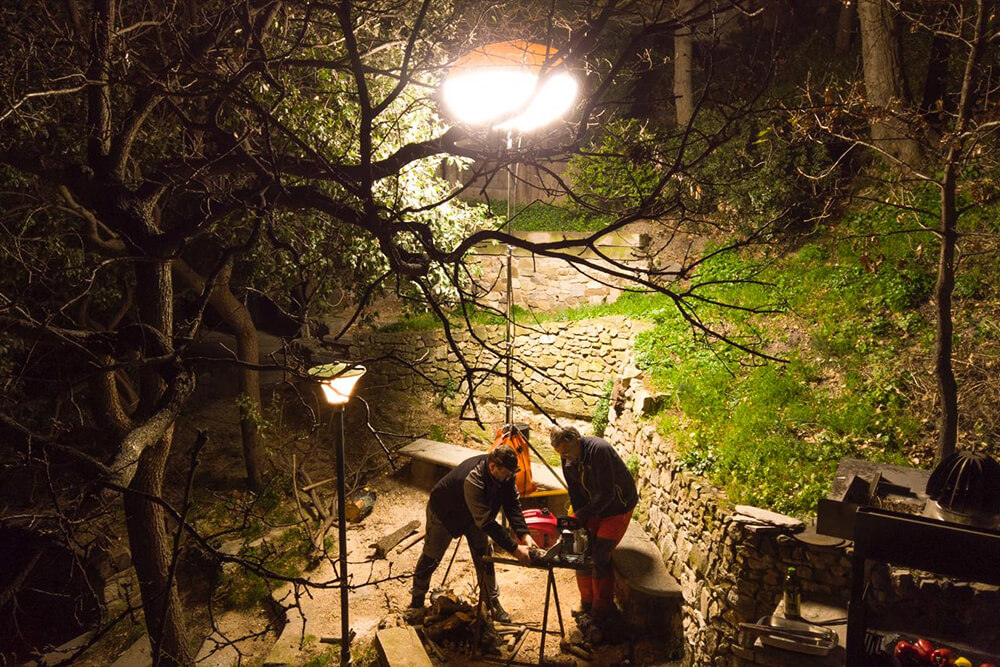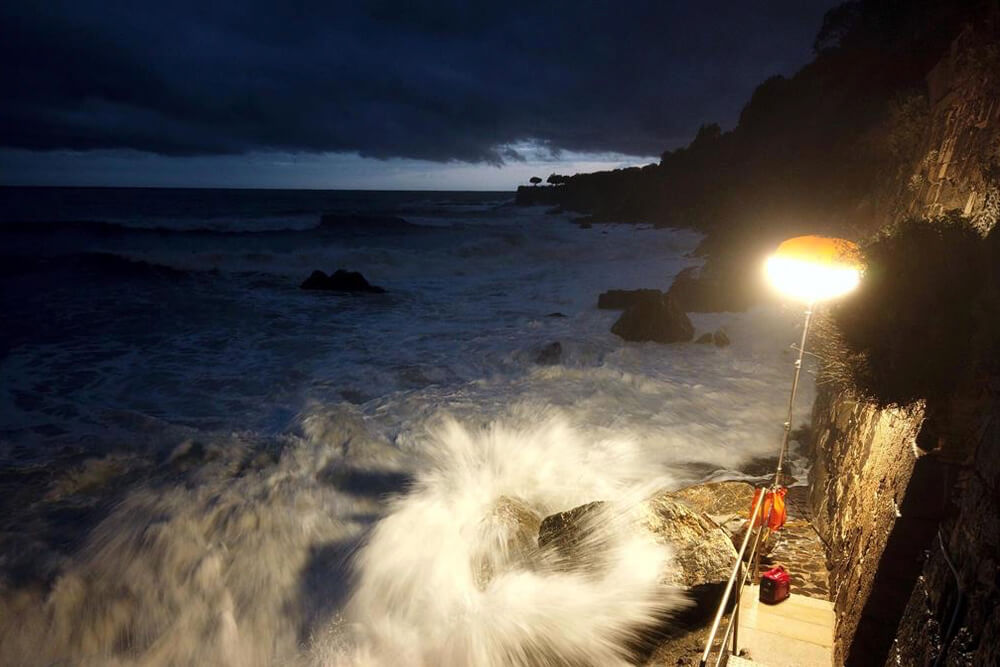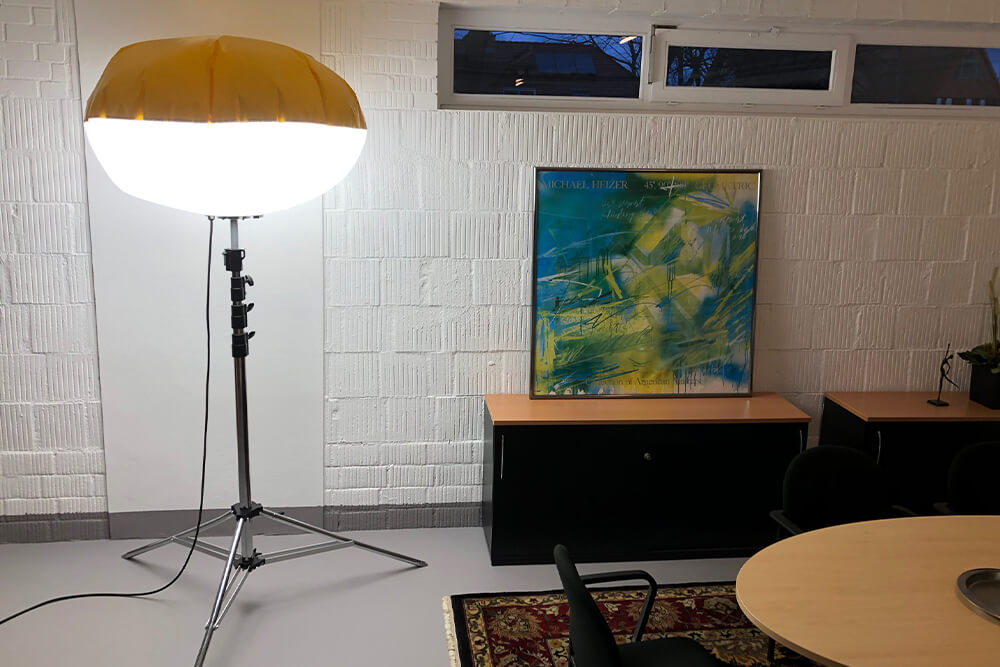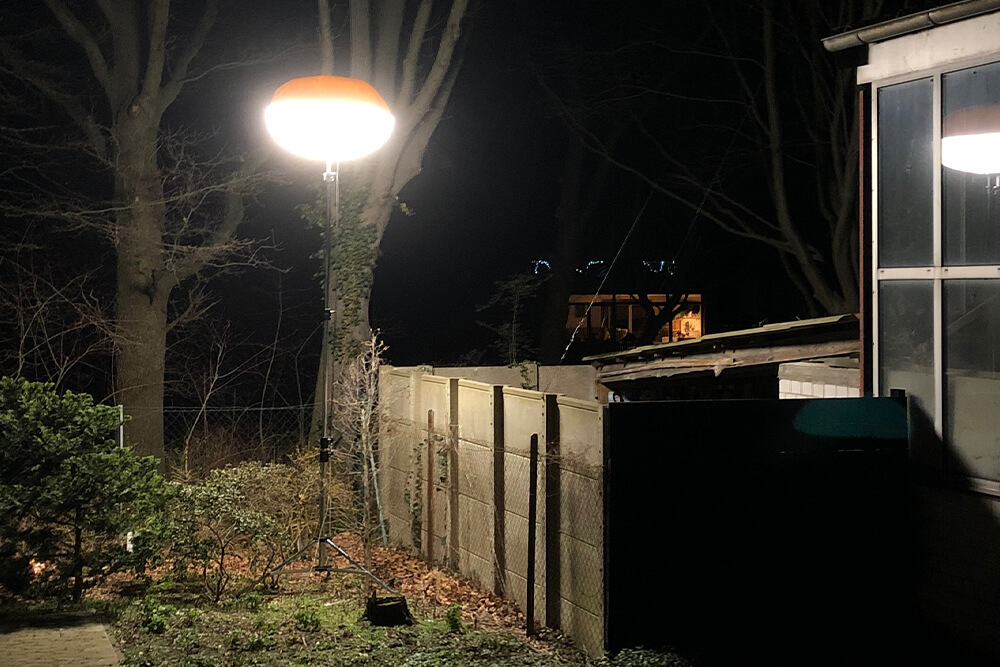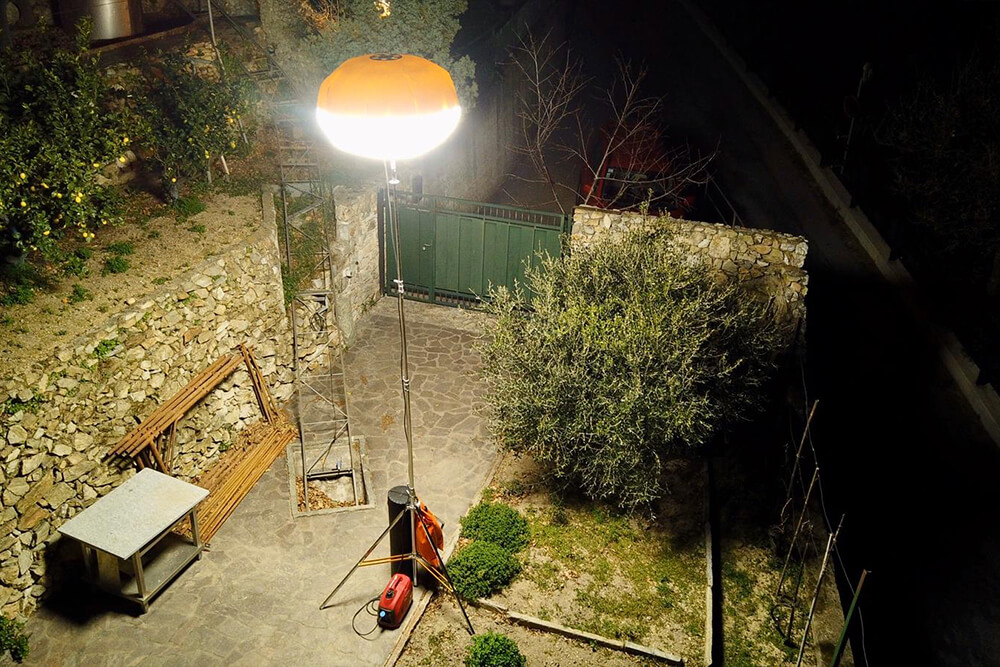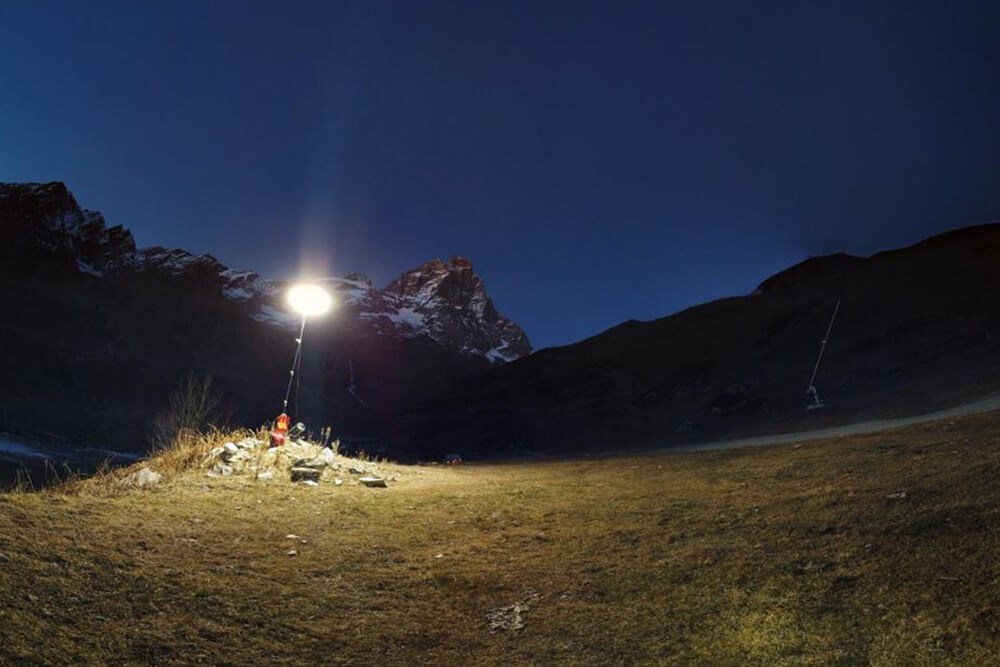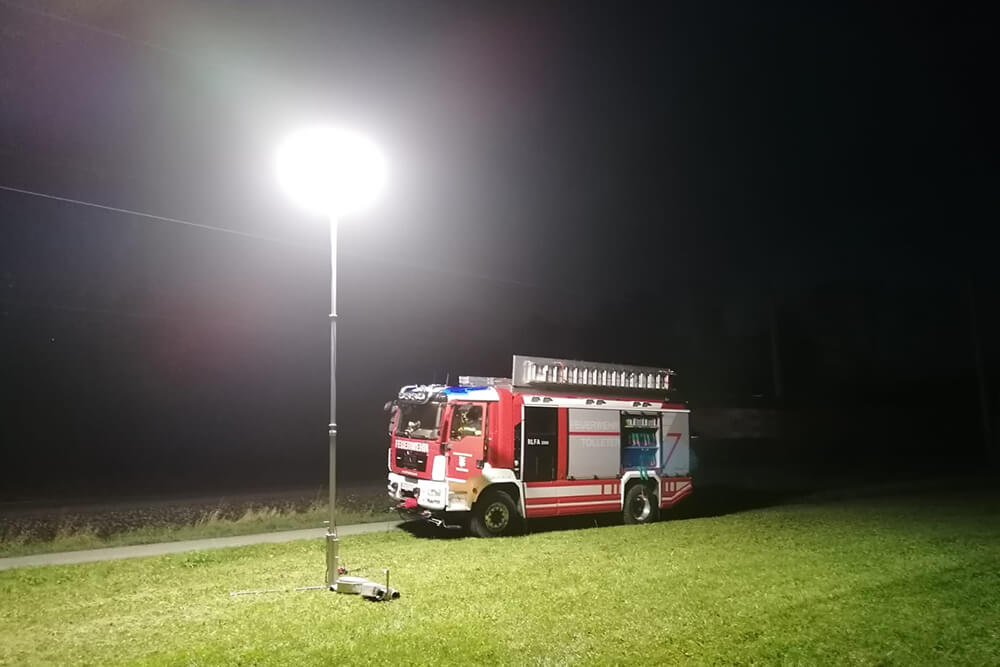 Technical data
Light

| Luminous flux | Light colour CCT | LED |
| --- | --- | --- |
| 75.000 lm | 5.000 K | 6 pcs. |
Balloon cover
Material
Colors
Dimensions
Nylon fabric, tear-resistant, water-repellent
white / white
white / yellow
white / orange
Special requests
Diameter: 95 cm
Height: 70 cm
Elektrics
Mains voltage
Power consumption
Device circuit breaker
Protection class
Reconnection time
198-277V
40-150Hz
2,75A @ 230V AC
16A
IP 54
<5s (immediately)
Operating conditions

| Temperature | Wind speed |
| --- | --- |
| -5°C to + 35°C | <80 km/h (8 Bft.) |
You can download the data sheet with the technical specifications here.