Lumoon Group GmbH:
glare-free, innovative balloon lighting systems
Are you looking for strong outdoor lighting for your construction site without cast shadows or disturbing reflections? Your company works around the clock and you need lighting that matches daylight? Would you like to buy or rent a lighting system? Welcome to Lumoon GmbH in Isernhagen! You will find what you are looking for here, because we specialise in the sale and rental of innovative balloon lighting systems.
Germany-wide shipping Sales partners in other countries available
We have developed a modular system of lamp balloons that meets the highest professional demands. Our products are designed for the needs of entrepreneurs and service providers (B2B) and function reliably even under the most difficult conditions. We use high-intensity LED units as illuminants. In combination with a balloon cover made of translucent nylon fabric, these provide diffuse, homogeneous light and guarantee uniform 360° illumination.
Applications Wide range of applications for our products Made in Germany
More pictures of the application of our Lumoon system can be found here.
Large areasBy combining several Lumoon BBS, you can also reliably illuminate large areas.
SafetyGlare-free lighting for more safety.
Civil DefenceOur products help them to be ready for action around the clock, even in difficult situations.
Working in the darkSpacious and glare-free illumination helps you work safely and stress-free.
ConstructionOur products are designed for permanent use on construction machinery.
Interior lightingOur products help you to work safely and stress-free.
RescueMaximum visibility in critical situations.
Lighting designSet incomparable accents!
Advantages in practice
The example below shows how effectively even a single balloon lighting system improves their working conditions.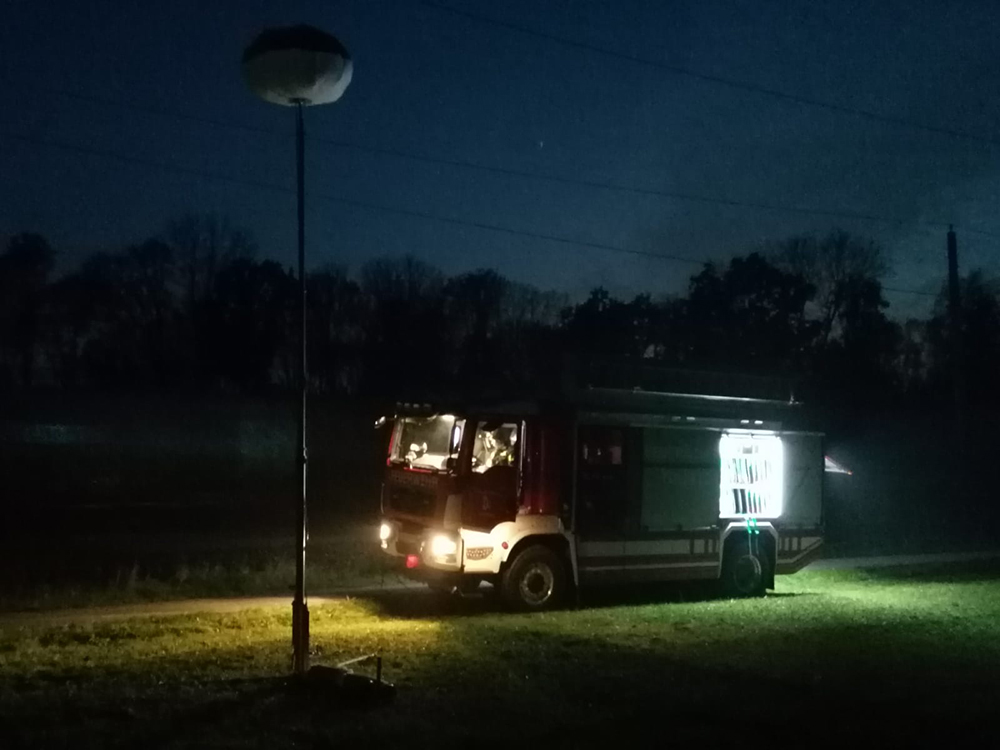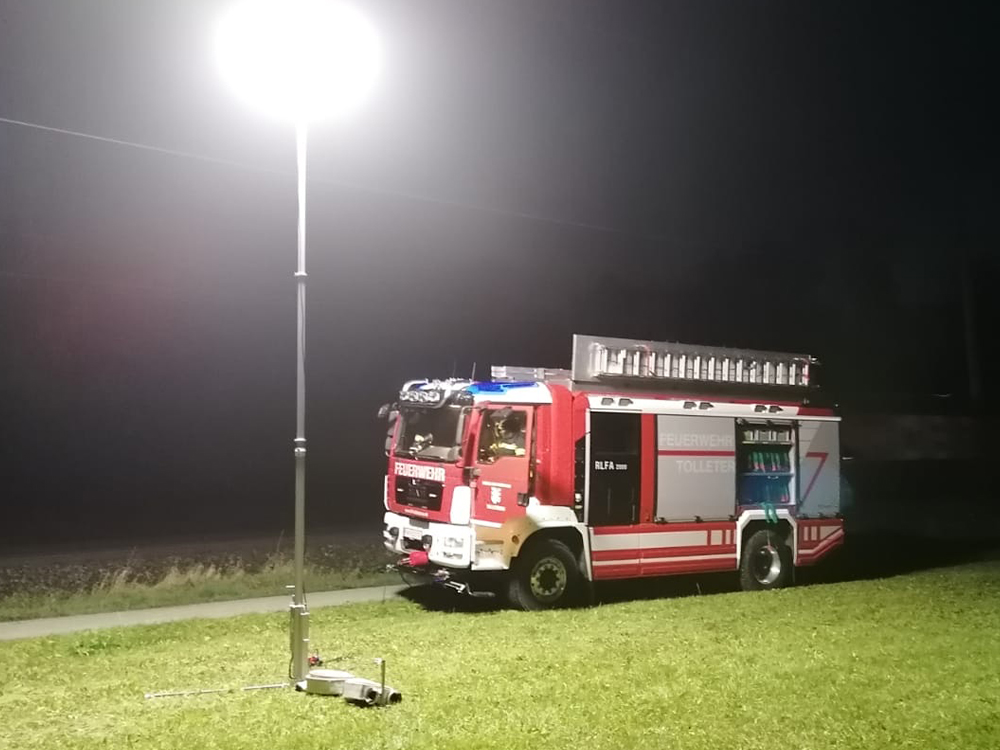 Safe working
thanks to shadow-free illumination in indoor and outdoor areas
Our balloon lighting systems can be installed within a few minutes even by inexperienced persons. The special design ensures that you as the user are not irritated by dazzling light reflections or direct irradiation during work. This enables safe working and clearly distinguishes our products from conventional lamp systems and floodlighting.
Lamp balloons such as Luzio lighting are designed for continuous operation and are just as suitable for outdoor lighting as they are for indoor use. Especially for the illumination of temporary workplaces such as construction sites or trade fair events, such a balloon lighting system offers the optimal solution. Thanks to their lightweight, vibration-resistant support construction made of aluminium, our products are mobile and flexible in use.
High-quality lighting systems made in Germany
Quality and safety are our top priorities. That's why our lighting systems are developed and manufactured in Germany and are subject to the strictest controls. Components from Asia and Europe are put through their paces in our in-house laboratory before installation. In addition, our products meet the special EMC requirements for the operation of construction machinery according to ISO 13766-1/-2.
What our customers say
One of the best products I know. Price and performance simply go together here. And Made in Germany gives me the security I need in my work.
Dejan Piontek
We depend on the technology working! And if something doesn't work right away, I can rely 100% on the service of the Lumoon team.
Tobias Neumann
Test now!
Are you interested in our balloon lighting systems? You have the opportunity to test our lighting systems and try out their function and performance at your leisure.
Learn more
Over 15 years of experience
More than 15 years of experience in manufacturing and selling Ballon lighting systems have shown us how important it is to listen to the needs and requirements of our customers. We are therefore happy to respond to individual requests. Contact us if you would like to buy or rent a lighting system! We ship throughout Germany and also have reliable sales partners abroad.