Lighting systems
Our system
Our Lumoon balloon lighting systems are aimed at employees of all companies, trades and service providers who cannot carry out their work properly and professionally during the evening and night hours outdoors or indoors at mainly temporary workplaces with the available light. It is precisely for this target group that we have developed a modular balloon lighting system that meets all relevant market requirements.
All Lumoons are developed and manufactured in Germany. Ongoing quality checks within the production guarantee you reliable products at all times. Successful test runs at two of the world's leading manufacturers of construction machinery prove the serviceability and durability of our products even under the most adverse thermal and mechanical conditions.
I`llumoonate 360°!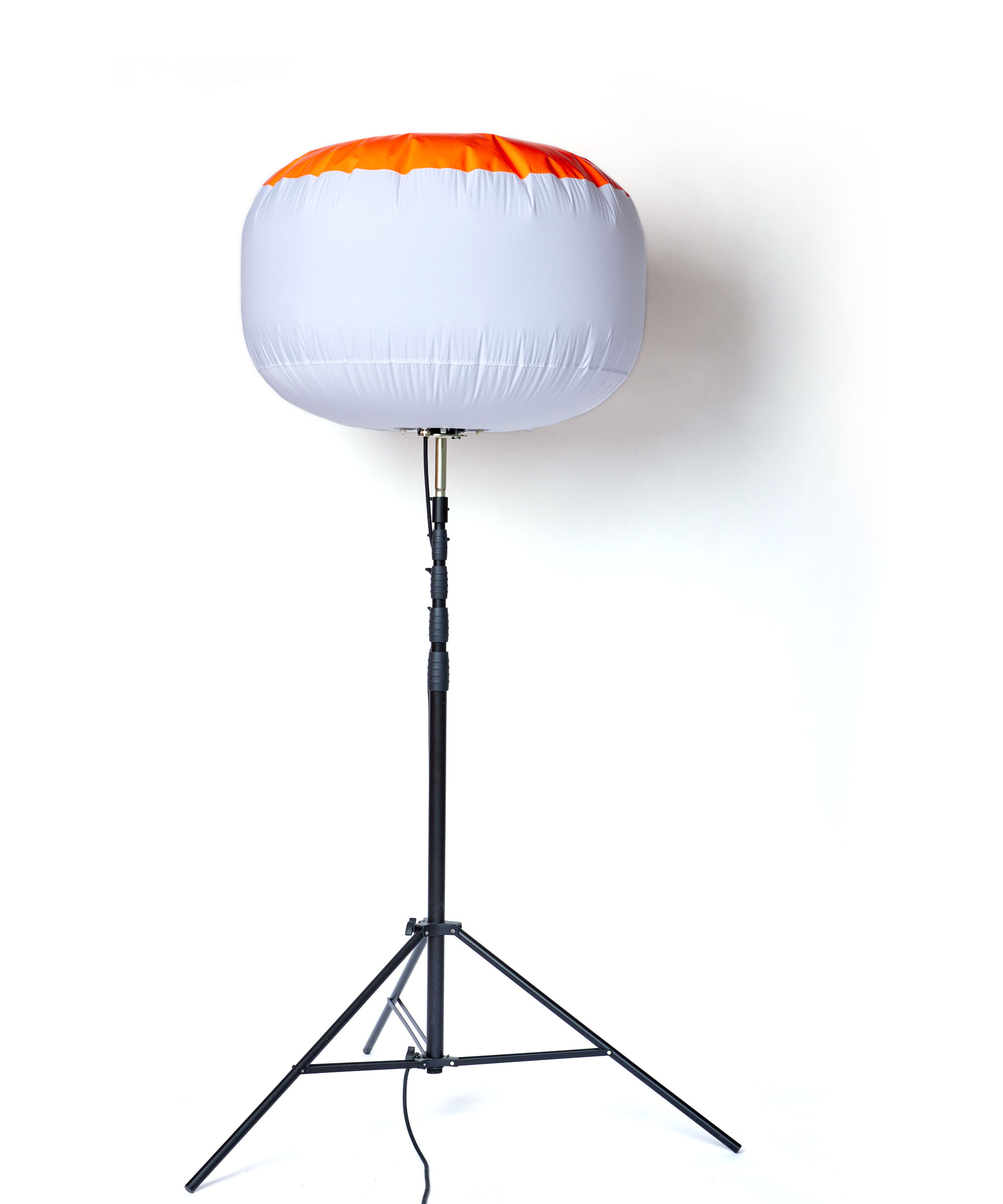 Features

Light distribution
The Lumoon balloon lighting system is characterised by its glare-free, diffuse and homogeneous light distribution. The system guarantees 360° illumination without cast shadows.
360° glare-free, diffuse and homogeneous
8.000 lm - 75.000 lm
Construction
Our aluminium beam construction is vibration and shock resistant and meets the highest requirements, e.g. indispensable for use on construction machinery (Lumoon 75).
Made in Germany
Vibration and shock resistant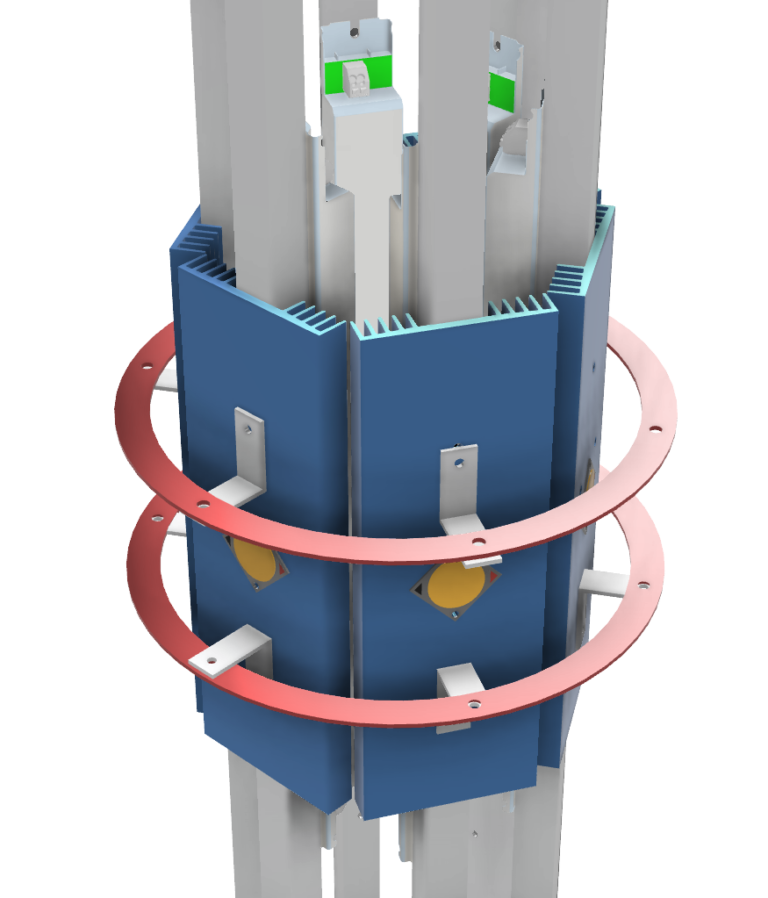 Light unit
Up to six (Lumoon 75) autonomously operated LED Driver combos ensure fail-safe lighting. The LED units are designed for continuous operation. Lumoon products such as the Lumoon 75 additionally meet the special EMC requirements for the operation of construction machinery (ISO 13766-1/-2).
LED-Driver-Combo
ISO 13766-1/2 (Lumoon 75)
Low power consumption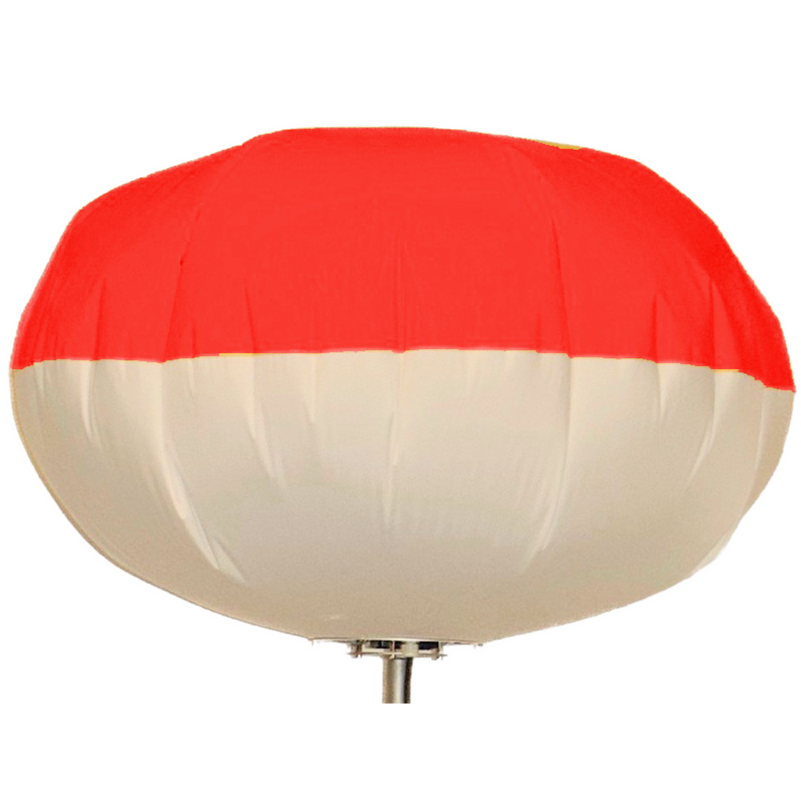 Balloon cover
The standard cover consists of a white, translucent nylon fabric and a coloured reflector coated on the inside. We supply this cover in the combination white/yellow and white/orange. In addition, we offer completely white covers - without reflector - for 3D lighting. For special requests, please do not hesitate to contact us.
3 colors
durable nylon fabric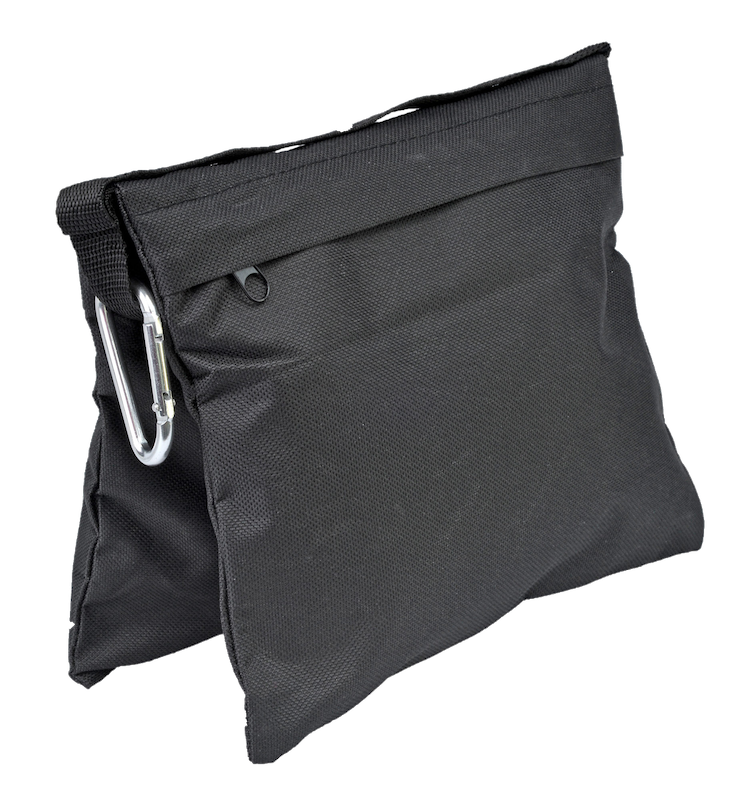 Accessories
We offer a wide range of accessories for our Lumoon balloon lighting system. The optionally offered telescopic tripod from Manfrotto can be extended steplessly to a height of 4.8 metres. Made of chrome-plated steel, it provides a robust and safe support for our lighting balloon systems, even under the toughest conditions.
extensive accessories
robust design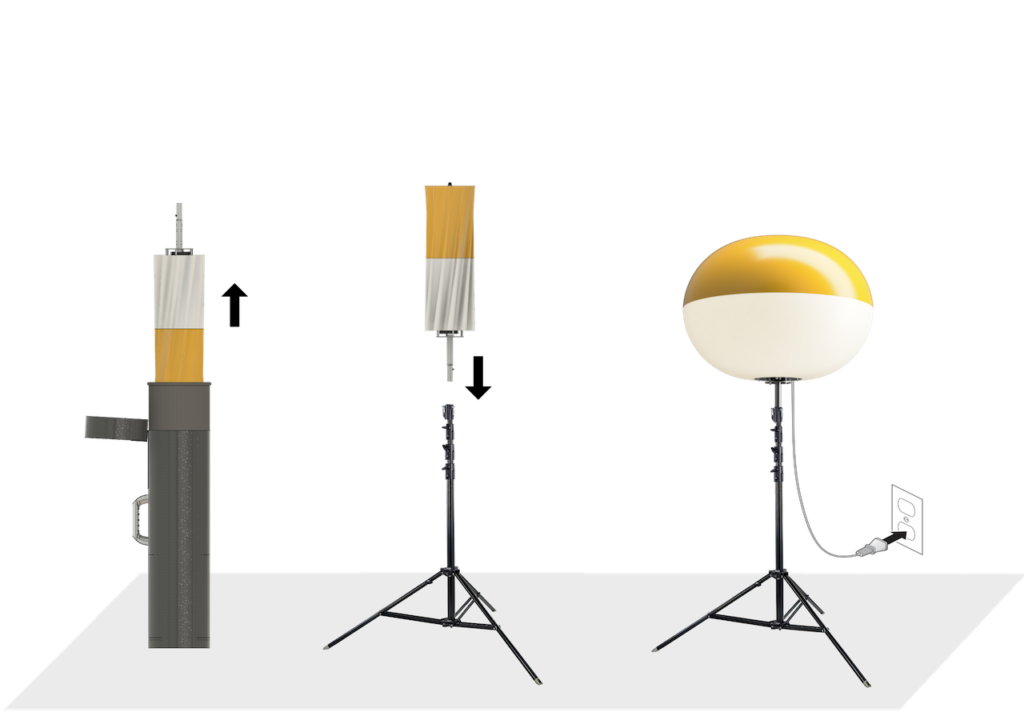 Set up and dismantle in 2 minutes
The set-up is easy to perform in three simple steps - unpacking, setting up and switching on the light - by any - even inexperienced - user. The small pack size and the low weight of 12kg allow a quick transport to any place.
Unpack
Set up
Switch on
Service
Our product is designed to be robust and durable. However, if something should go wrong, we are always there to help and advise you.
+49 511 / 6165-3434
Mo. - Fr.: 08:00 am - 17:00 pm